With at least a quarter of the studio gone on any given day this week, it's been a bit quiet on the studio email list, but there have still been a few gems popping up.
Alice sent round a link to "The Flashed Face Effect": the phenomenon that normal faces flashing by look monstrous when you're viewing them with your peripheral vision. It's another one of those fascinating things the brain does, and scientists still aren't really sure why.
Denise pointed out Bill DeRouchey's SXSW presentation on The History of the Button. It's a fascinating walk through the past century looking at how buttons developed, what they signified, where we've gotten to now and where things might be going.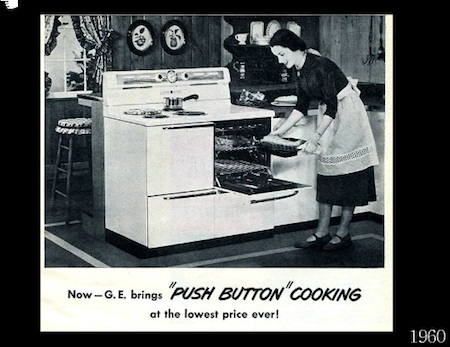 Matt Jones found the utterly delightful Rapping Paper. I'd be tempted to just frame the Run DMC "It's Tricky" paper and hang it on my wall.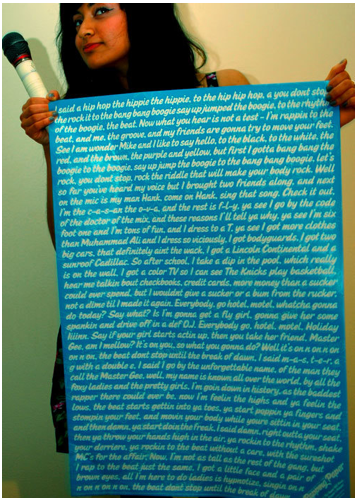 Nick pointed us to Bacon Ipsum, for when your Lorum Ipsum needs to be a little meatier. Simon countered with his friend Katie's Vegan Ipsum for those among us that eschew meat and meat products.

Another last minute entry from Jones: his friend Steve Murray created "Forty Fords", a tribute to Harrison Ford in commemoration of his 40th credited big screen appearance.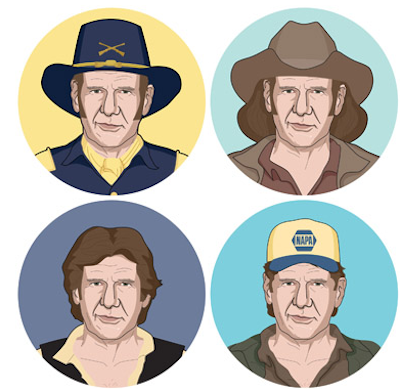 And finally, just for fun (we do quite like a bit of fun round here after all), I will leave you on this lovely Friday with the inimitable Beeker, doing an impressive multi-dubbed video rendition of Ode To Joy. That is, until it all goes a bit… err… badly.
Have a great weekend!