Another Friday, another round-up of the various things that have been flying around the office mailing list this week.
Core 77 are running a feature on visualisations of The Metropolis in comics. Part 1 is all about the night: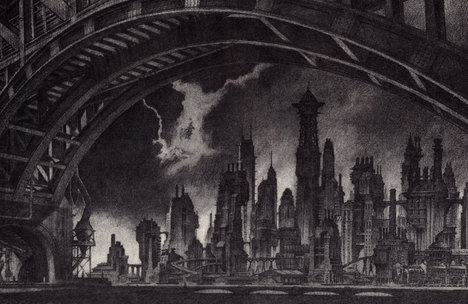 Simon sent this around – a video from the camera mounted on each of space shuttle Endeavour's rocket boosters:
Timo sent around the trailer for producer Amon Tobin's live tour:
Matt Jones sent around Olafur Eliasson's latest exhibition 'Your rainbow panorama' – a 360 degree viewing platform 'suspended between the city and the sky', which looks incredible.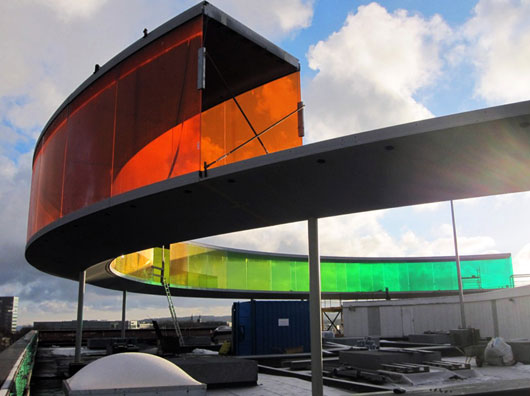 Denise pointed us to this (via @antimega), a wonderful video of dust devils lifting plastic sheets from strawberry fields:
Finally, as the sun's out here in London and music features fairly high on our agenda at 6pm on a beautiful Friday evening, Matt Webb sent around this video from Brighton based duo Rizzle Kicks – a superbly produced video, and quite a nice track as well. Enjoy!