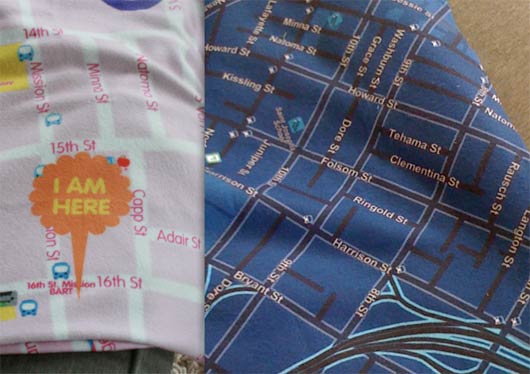 Pistil SF make customised blankets based on OpenStreetMap imagery. The custom maps can be centered around any latitude/longitude, and are available in a variety of custom colour schemes thanks to the Cloudmade styles. Freely available data turned into a beautiful, desirable product.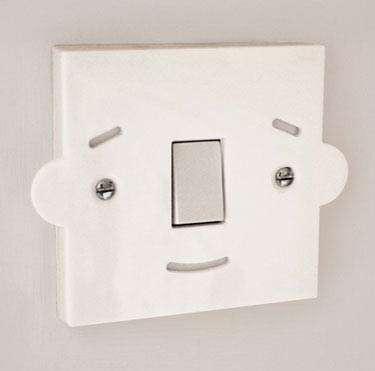 Andy spotted Mr Switch – a switch blanking plate designed by John Caswell, that injects character (and a little fella) into any light switch.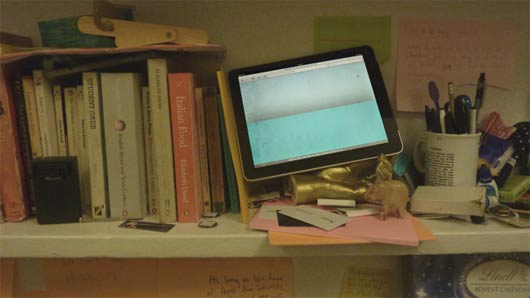 I loved James Bridle's Romance Has Lived Too Long Upon This River. It's a really abstract representation of the height of the Thames, manifesting as a single-serving webpage. It's also a synecdoche for the whole river, perhaps even the city of London; a glanceable manifestation of nature, in a window on your computer, or on your tablet, or on your phone. James explains the technicalities – and the romance – over on his blog.
Chris Burden's Metropolis 2 is a kinetic sculpture: 1200 toy cars racing around a colossal series of tracks. Brilliant. The noise sounds deafening. (via Kottke).
The noise of Metropolis II reminded me of this delightful marble run around a the edges of a room. I particularly like the way deftly curved lengths of wood are used to slow the marbles. It embraces momentum, rather than artificially killing it.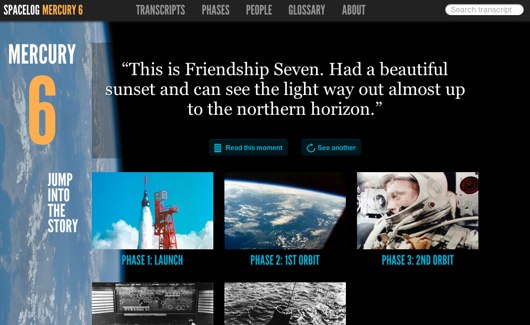 Several of us have been admiring Spacelog this week. It's a really lovely representation of the space missions it covers, taking original radio chatter and mapping it to not only mission personnel, but also the phases of the mission itself. It's another kind of macroscope: the many small actions of the vast teams at NASA, distilled into a few hours of spaceflight, and explained through careful representation of that data.