I first came across Alvin Lucier's "I am sitting in a room" through the Strictly Kev/Paul Morley masterpiece mix "Raiding The 20th Century".
It's an incredibly simple but powerful piece, that becomes hypnotic and immersing as his speech devolves into a drone through the feedback loop he sets up in the performance.

The space that he performs in becomes the instrument – the resonant frequencies of the room feeding back into the loop.
From wikipedia:
I am sitting in a room (1969) is one of composer Alvin Lucier's best known works, featuring Lucier recording himself narrating a text, and then playing the recording back into the room, re-recording it. The new recording is then played back and re-recorded, and this process is repeated. Since all rooms have characteristic resonance or formant frequencies (e.g. different between a large hall and a small room), the effect is that certain frequencies are emphasized as they resonate in the room, until eventually the words become unintelligible, replaced by the pure resonant harmonies and tones of the room itself. The recited text describes this process in action—it begins "I am sitting in a room, different from the one you are in now. I am recording the sound of my speaking voice," and the rationale, concluding, "I regard this activity not so much as a demonstration of a physical fact, but more as a way to smooth out any irregularities my speech might have," referring to his own stuttering.
Playing around with the kinect/makerbot set-up at Foo set me thinking of Lucier's piece, and how the sensor-vernacular interpretation could play out as a playful installation…
First, we need a Kinect chandelier.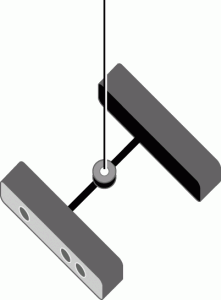 Then, we scan the original 'room' with it.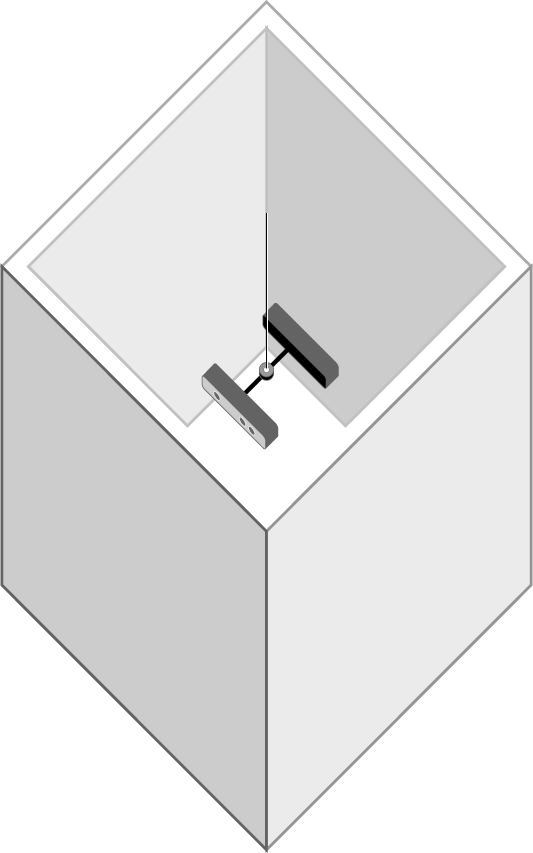 Next, we print a new space using a concrete printer.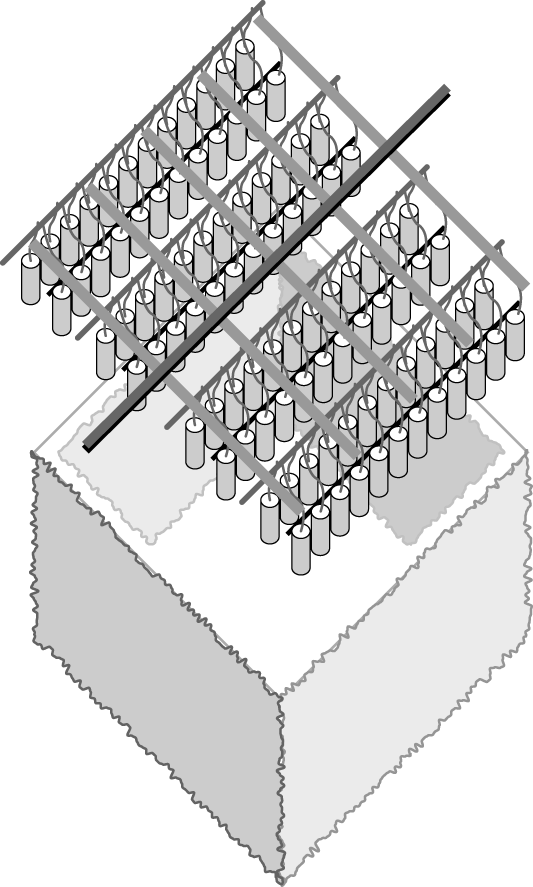 Which we then scan with the Kinect chandelier…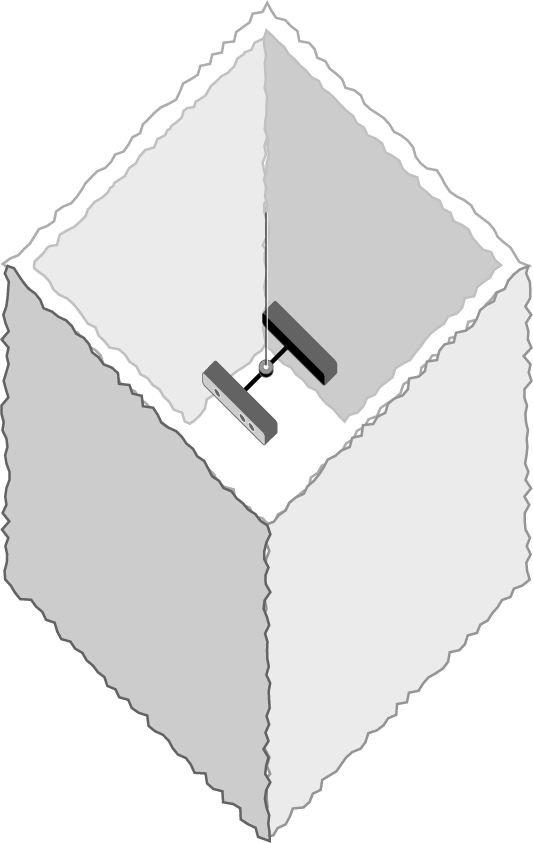 And so on…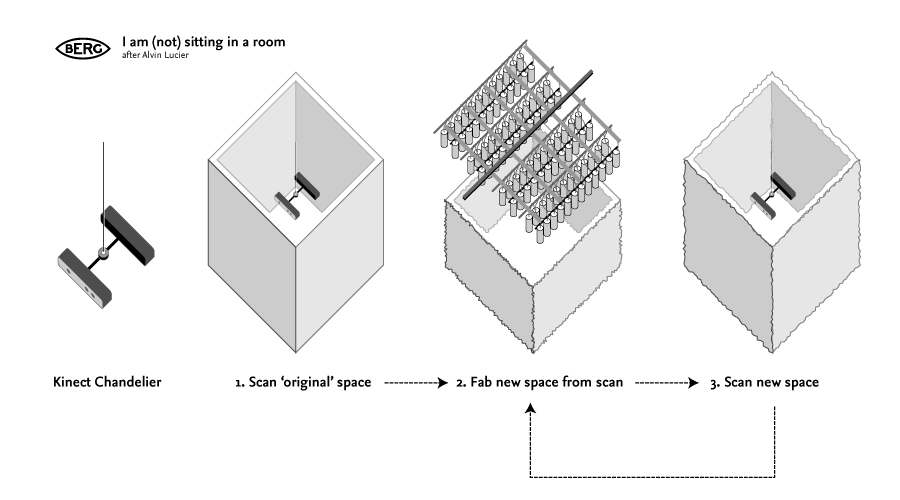 One could imagine the degradation of the structure over the generations of scanning and printing might become quite beautiful or grotesque – a kind of feedback-baroque. And, as we iterate, printing spaces one after the other – generate a sensor-vernacular Park Güell…
If anyone wants to give us an airship hanger and a massive concrete printer this summer, please let us know!