360 is a highly composite number. It's also a 5-smooth number, which sounds fantastic. It's also a model of Ferrari which succeeded the 355 and was replaced by the F430.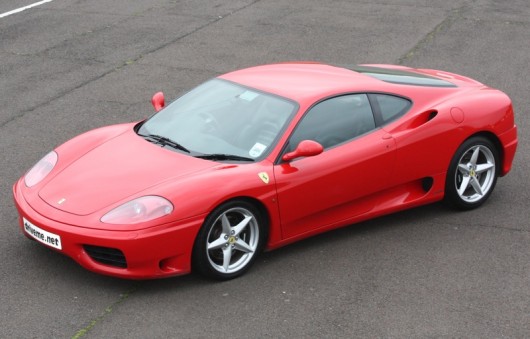 It's not as nice as the best Ferrari ever made though, which was the F40. F40 will never come up in weeknotes so here's a crudely wedged in picture of what I consider to be automotive perfection.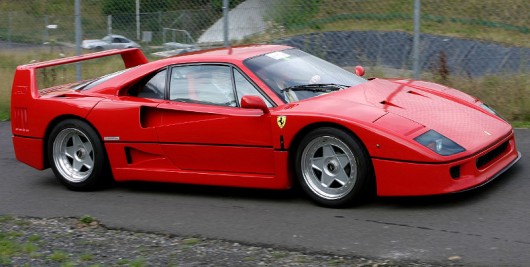 But I digress. What are we up to this week?
Little Printer is consuming a lot of the office's time at the moment. We're just about to press the button on packaging manufacturing. Andy is working on Bridge boards and a million other things. Alice is working with Denise on API documentation and font testing, and meeting people to talk about publications. Nick and James are working on the claiming process, with lots of diagramming and whiteboarding and speaking. Matt Webb is meeting a lot of people and introducing Little Printer. It's brilliant to see it all coming together.
There's a lot of other stuff going on as well. Myself, Alice, James, Matt Jones and Jack are all working on wrapping up Chuska. Joe is back from his holiday and working on Sinawava – a few workshops, a bit of UI, and a bit of everything else. Helen and Simon are working their usual magic and making sure everything project and office related is running smoothly. Matt Jones is currently in the US and making me jealous with his pictures of nice looking beer. Jack is back in the office and flitting to and fro getting up to date with what's been going on. Vanessa isn't in today but is working a bit with Jack on sales stuff. Timo's still away. I think we're all looking forward to him coming back.
I think that's it. It's been fairly quiet today so far after a slightly radgy week last week (thank you Matt Webb for introducing me to that word, by the way). I like to end weeknotes on a musical edge though, and James did a sterling job yesterday of easing us into Monday with a nice bit of vintage Trojan Records amongst other things. See you on Friday for some Friday links.