Caveat: I've not actually read either of these books so I can't personally recommend them, but both of them came to my attention this week (thanks to National Public Radio in the US) and seemed like books that might be of interest to BERG blog readers.
How did Leonardo da Vinci and Jules Verne predict the future with such accuracy whilst so many others – such as IBM, The New York Times and the US Patent Office – get things so wrong? And what lessons can we take from their successes or mistakes to help us predict the world of 2100? Such questions are addressed by Michio Kaku in his new book The Physics of the Future: How Science Will Shape Human Destiny and Our Daily Lives by the Year 2100 (published in the UK by Allen Lane, May 5th 2011).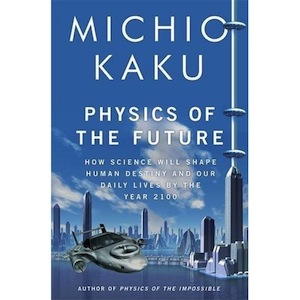 Read an exerpt from Physics of the Future here and if you have seven minutes, listen to the interview as well where Kaku talks about telepathically fried eggs, identity recognition contact lenses, invisibility cloaks – the technology for all of which already exists, he says – and the fact that in 100 years we'll think about chemotherapy the same way we now regard bleeding with leeches.
The second book is Quantum Man: Richard Feynman's Life in Science by Lawrence Krauss (published in the UK by W. W. Norton & Co, April 12th 2011).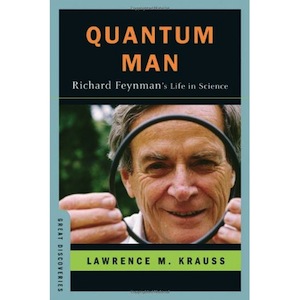 With this volume, Krauss, himself a physicist at Arizona State University and author of The Physics of Star Trek, has written a biography of Feynman (1918-1988) that focusses on his science more than his personality and, in doing so, touches on nearly ever major scientific development of the 20th and 21st centuries.
Listen to an interview with Krauss (or read the transcript) from NPR's Science Friday here.