The Gartner Hype Cycle 2011 came out a month or so ago. We like studying the cycle for 'emerging technologies', even if just to gather other perspectives on the technologies we are working with. Mining the trough of disillusionment is an interesting means of interpreting the near-future of connected products.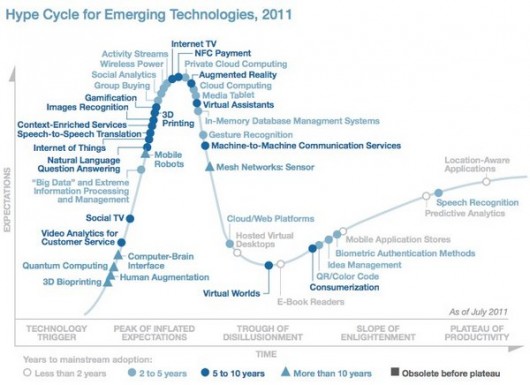 Postscapes points out that Big data, Gamification and the Internet of things all debut on the list on their way to the peak of inflated expectations.
In the trough of disillusionment for 2011 are QR codes (antiflage!), Cloud/web platforms, E-book readers, Virtual worlds and Mesh networks. An exciting bunch of things to be building with!
What are the hopeful monsters of 2011?