Matt Jones sent this lovely bit of musical mojo – "a collaborative music and spoken word project conceived by Darren Solomon from Science for Girls" –  to the studio a couple of weeks ago, and I immediately spent at least twenty minutes playing with it. Hypnotic.
Matt Webb found this gorgeous isometric map of Hong Kong. I've not yet been to Hong Kong, but looking at it from this perspective, the immense density of the city started to sink in. Look at all those high rise buildings smushed in together!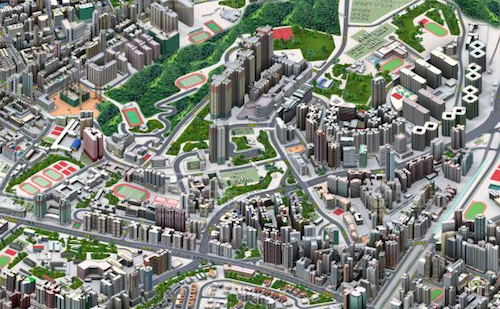 Via Alice Taylor 's round-up of Toy Fair USA we discovered Kauzbots. How great are these? You get a cuddly handcrafted robot toy and support a good cause at the same time. I think several people I know may be getting these as gifts this year.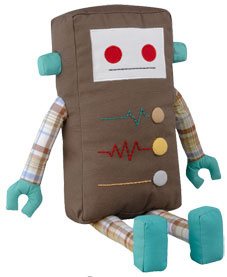 Finally, in case you missed it yesterday, the last Discovery space shuttle mission launch:
We've been sending humans into space for fifty years now, and there are two main thoughts that usually occur to me whenever I reflect on the fact of space flight: 1) "WTF?! We send people into space! There are people LIVING in space on the International Space Station! Un-effing-believable!" and 2) In the 1960s people expected by now that we'd have colonised the moon and interplanetary travel would be no big deal. What happened? Why aren't we there yet?