This week I've been thinking about wall decorations for kids' bedrooms. I've found two prints of the "Oranges and Lemons" nursery rhyme which I really like.
New North Press produced this one in collaboration with Richard Ardagh.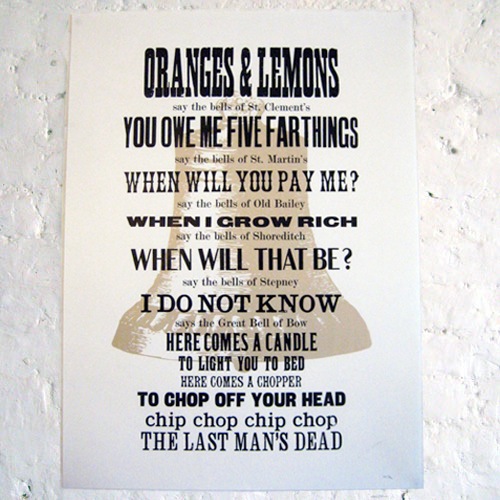 I happened to spot it out of the corner of my eye as I was walking past their gallery one afternoon. (It's only a few minutes walk from the studio.) Apparently I should have walked in and purchased it on the spot because their print run of 130 is now sold out. They do still have some equally delightful prints of "One for Sorrow", "London Bells" and Pop! Goes the Weasel" still available. Check them out.
In trying to find that one online, I also stumbled across this one by Martin Wilson: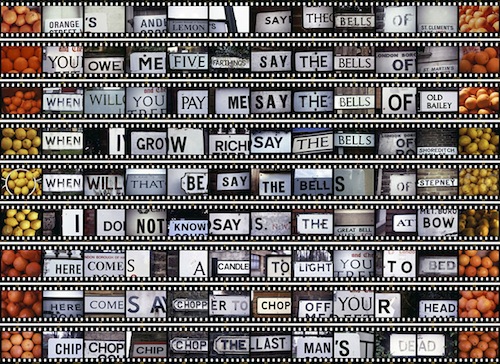 By all means, do go to Wilson's website and read the story of how he created that one.
Alas, my husband thinks they may be a bit too severe for a two-year-old's bedroom wall. I guess if you will focus on the execution bit, they might be. But given our great affection for both urban ephemera and for East London, we might have to find a space for Wilson's somewhere else in our home.