We're pleased to say that SVK is back on sale.
For those of you who aren't familiar with it, SVK is a collaboration we've published between writer Warren Ellis (Transmetropolitan, Planetary, Crooked Little Vein, RED), artist Matt "D'Israeli" Brooker (Stickleback, Lazarus Churchyard, 2000AD).
It's an experimental graphic novella about looking – an investigation into perception, storytelling – and printing with UV ink…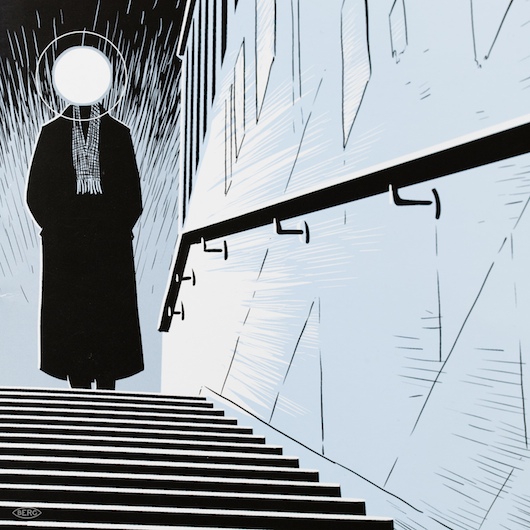 The first print run sold out in 48 hours, and our second print run is now ready.
If you missed out the first time round, getsvk.com now…