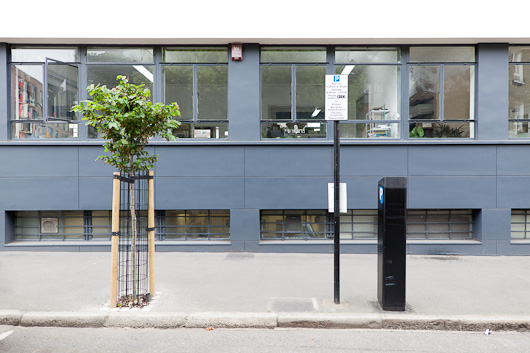 It's mid-August and BERG's entire studio is in action. However, this week the main room is almost empty, a third of the studio is off-site in a hotel suite running workshops, two more are hidden away in other parts of the building, working up scripts and new projects. For such a busy week, it feels unusually airy, spacious and studious.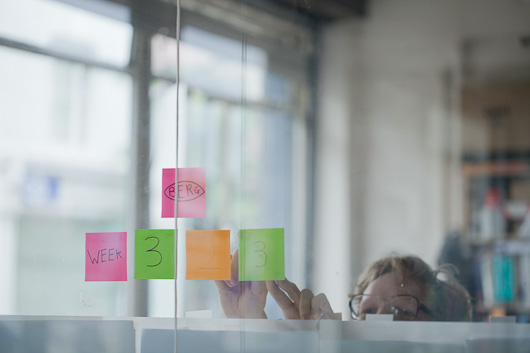 As the week begins, James Darling makes sure the entire studio is aware of the current week number by updating BERG's internal signage system.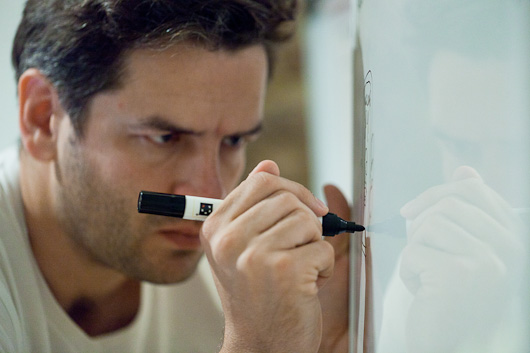 Matt Jones takes charge of the whiteboard during a workshop with project Uinta. Jones has developed a specialist technique for unpeeling post-it notes that makes sure they adhere to surfaces for the duration of the workshop. He does not take kindly to post-it misuse.

Alice Bartlett sits behind a wall designed to shield her work from prying eyes, with only a small square opening for light and conversation. She is writing code for project Weminuche.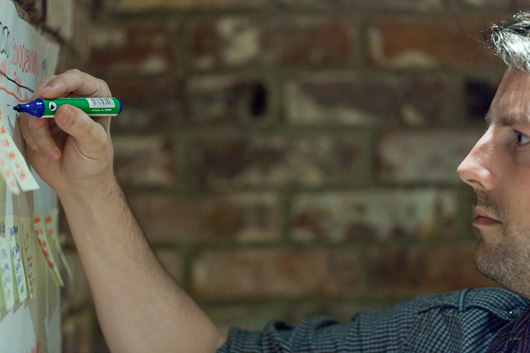 Nick Ludlam tidies up post-it notes for the workshop with project Uinta. The concepts involve technology projections for 2013 and the workshop is at the stage where they are discussing shoes for pigeons.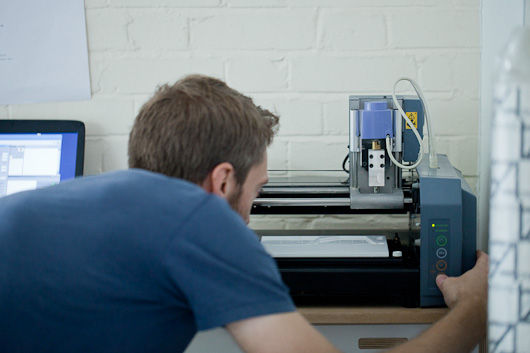 Andy Huntington, just returned from holiday, sets up the Roland milling machine for its week of making components for various prototypes.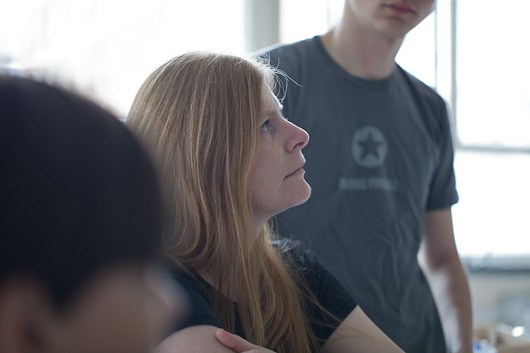 Denise Wilton discusses progress in the information architecture around the huge project pinboard for Weminuche and Barringer.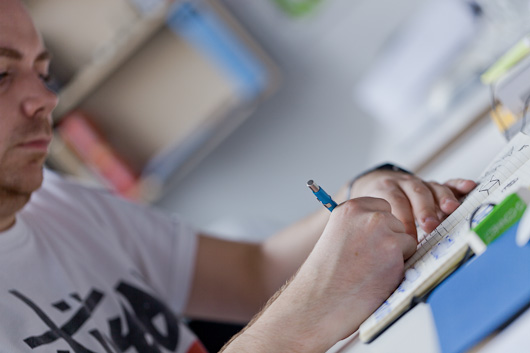 Alex Jarvis sketches out the identity for project Barringer and Weminuche in pencil in his sketchbook before developing designs on-screen.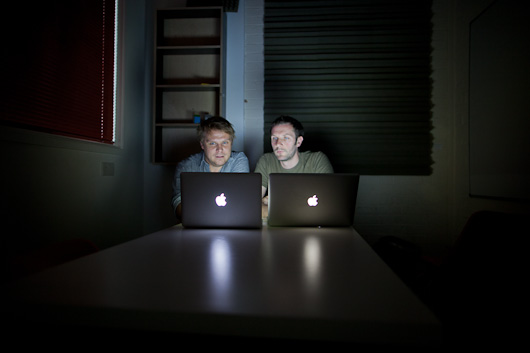 Jack Schulze and Timo Arnall fight the noise of the milling machine whilst on a teleconference with Stockholm, discussing the outline of new projects.

Joe Malia uses a whiteboard for quick storyboard sketching during the workshop for project Uinta.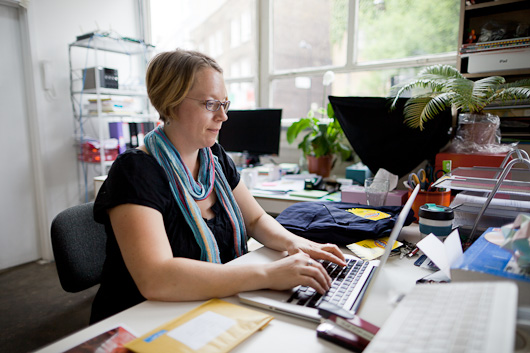 Kari Stewart is in the middle of the studio, quietly managing the flow of inputs and outputs.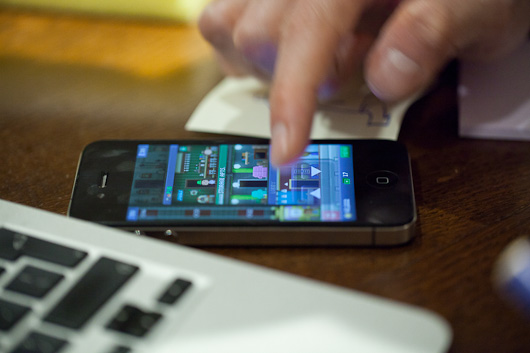 Matt Webb juggles the facilitation of the workshop on project Uinta while managing his Tiny Tower, in a process that could be described as 'continuous partial research'.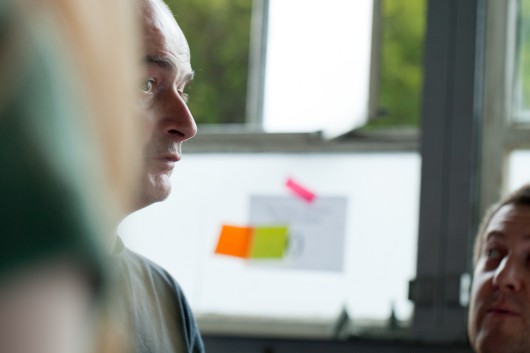 This week sees regular collaborators Durrell Bishop and Tom Hulbert from Luckybite in the studio, here gathered around prototypes, discussing the next iteration of design work for project Chaco.
Simon Pearson could not be featured due to a sudden bout of fever. We all wish him a speedy recovery!