We're practically all back in the studio after New Year – Jack and Kari return next week. The studio mailing list is humming again – lots of links from over the holidays being shared, not to mention interesting tidbits sniffed out from CES, and a general buzz from being back in the studio and back at work. Jolly good. Here's a small selection from what we all saw this week.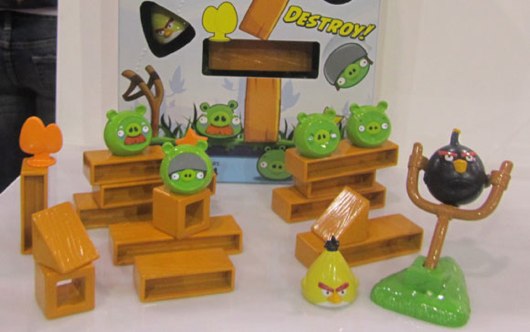 From CES, an example of the digital becoming physical; in this case, a brand created relatively cheaply in the digital world starts to make inroads into the physical. Mattel's Angry Birds: Knock On Wood is a tabletop game based on Rovio's ubiquitous mobile game, transporting the bird-flinging action into the real world.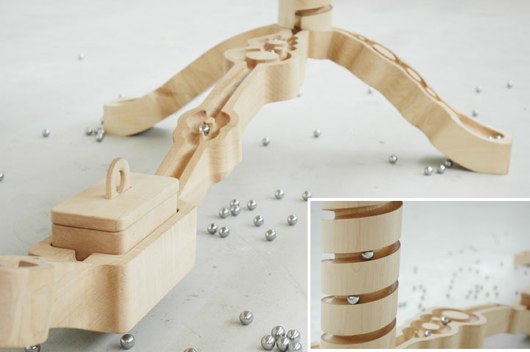 Andy shared this post from the Ponoko blog on the work of the ontwerpduo design studio. I loved Marbelous, their table with a built-in marble run.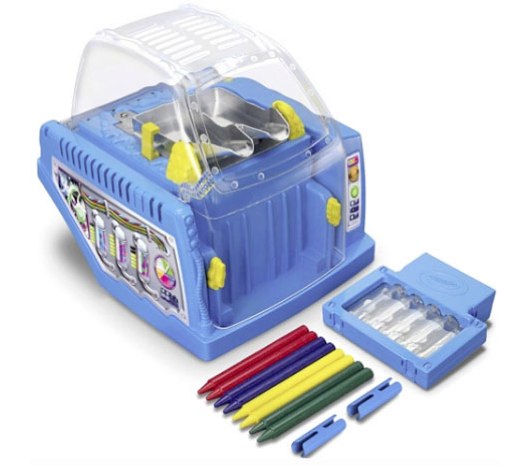 Alex found the Crayola Crayon Maker. You put old wax crayons in, melt them down, and then mould that mixture into new, multicoloured, crayons. They're different every time. It's not a million miles away from our Metal Phone; I like that it emphasises the wax-ness of wax, as it were: this is a material you can shape and mould, so why not make products that let you shape and mould otherwise unwanted crayons.
Matt J pointed out this beautiful Flickr set of playing cards for Braniff Airlines, designed by Alexander Girard in the late 1960s. Each card teaches a tiny fragment of foreign language, alongside a simple, stylized illustration. I really like the colour palette used in the images – just blue and red on top of the black-and-white line art.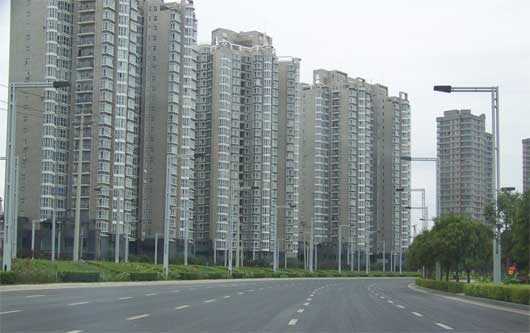 Photo credit – duxn-wy on Panoramio
Business Insider have collected this set of images of "ghost towns" in China – vast, empty residential and business districts, often in remote parts of the country, built as part of a huge property bubble in the country.
It's quite a thing to see urban planning on this scale: universities designed to house 2.3 million students; whole city districts practically empty. And, of course, everything planned out up-front: there's no organic growth here; just new towns dropped onto the map in one fell swoop. And now, the prevalence of aerial imagery allows us to see these cities from afar, their empty car parks and deserted streets preserved for history on Google Earth.