Friday. Links.
Look at this make-up to hide from facial recognition.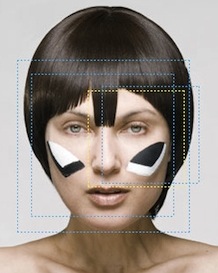 Matt Webb linked to this Transform game, that's fun and reminded me of his Argos discovery of a Postman Pat that transforms into his van. There's even a Fireman Sam that transforms into Jupiter. "Watch as Fireman Sam converts from Jupiter into a robot hero next door".
It takes a while not to be freaked out by this barbie jewellery, but once you're over that, it's really nice.
XKCD shows the scales of radiation doses.
But my favourite thing from this week was shown (and explained) to me by Tom Taylor next door.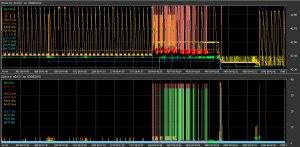 The above graph is showing the effects of the "Asimov's Nightmare" algorithm on the markets. These are discovered algorithms by a company called Nanex who have a Market Crop Circle of the Day.