It's a Friday afternoon, and I'm about to catch a train to Sheffield. But before I do that, it would be a shame not to round-up some links from the studio mailing list – especially given the box-fresh surroundings of the new BERG website.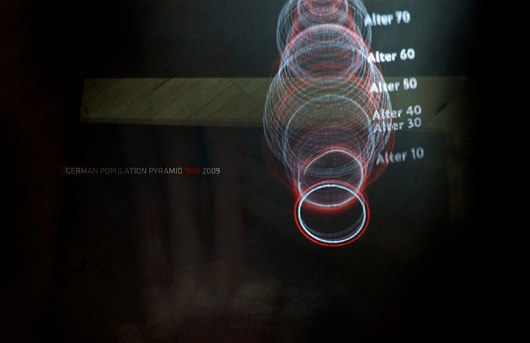 Via infosthetics comes this set of photographs from Brian Steen. They depict data over time – in this case, the population of Germany from 1994 and 2009 (in red and white). The images are long exposures of data extruded through space, in a similar technique to that of Making Future Magic. It's striking to see this technique used for visualisation of data, though – and it'll be interesting to see where Brian goes with it.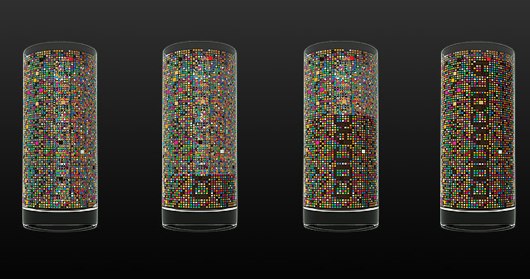 Damjan Stanković's Cipher Glass shows you what's in it when it's full of fluid – the name picked out in negative-space on the side when a particular colour fluid is in the glass.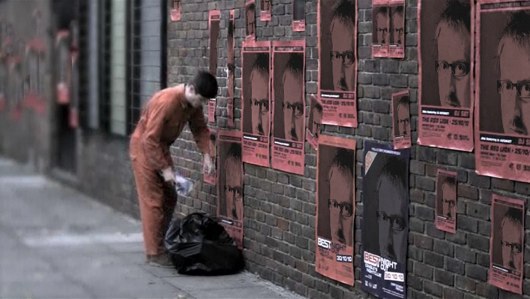 Nick pointed out E4's "Mess With The Misfits" promotional campaign. It's really clever – dynamically compositing images and text from Facebook into Flash video; it's also very tasteful, and leaves no trace on your Facebook profile unless you ask it to. A slick, inventive piece of imaging trickery; very cool.
The Official Ralph Lauren 4D Experience is a bombastic name for an impressive piece of motion graphics. Projected onto the side of their 1 New Bond Street store, it uses carefully mapped graphics and video to transform the outside of the store. My favourite segments are the ones where they physically reconfigure the form of the building, such as the transformation at 1:40. It's always interesting to see the way large brands are using such techniques for promotional purposes.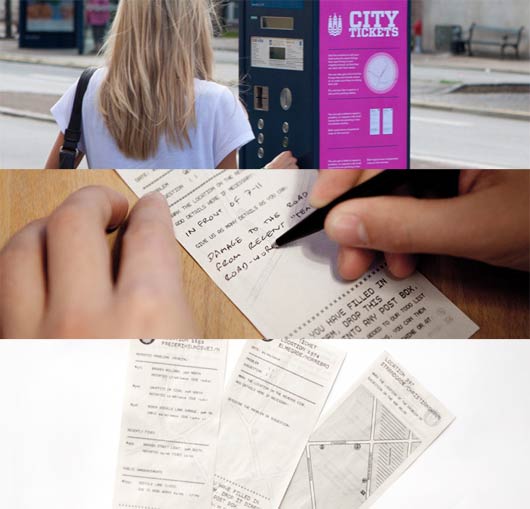 Russell spotted Mayo Nissen's City Tickets. City Tickets was a final thesis project at CIID. It's a service that proposes using existing parking machines as a platform for citizens to feedback on issues with infrastructure – giving them small, receipt-like pieces of paper to feed back about local issues on. Mayo explains:
City Tickets makes the bureaucratic and opaque workings of governance more transparent and accountable, while redefining the balance of power supporting participatory urban planning and management processes. Updating current machines to also issue city tickets in addition to existing parking tickets allows this existing infrastructure, without the inclusion of any costly additional technology, to be reconsidered as a way to make neighbourhoods more liveable and cities more responsive to the needs and desires of their inhabitants.
It's simple, acute, and charming: it already feels like a service I'd like to use. And, as we explored in the Media Surfaces films, it's another exploration of print being quick.