Just a little obvious aside, this – but something that only struck me this morning as I was heading to the studio. I mentioned it to Webb, and he said "write it down" so here we are.
It's been said that 2009 is the year that e-books go mainstream, with the industrial and service design of Amazon's Kindle and Stanza on the iPhone doing the same for the format as the iPod and iTunes did for MP3/digital music.
Maybe – but 2009 could be said to be the year that one-handed reading became enjoyable for the first time since we invented the form-factor of the book when the codex arrived about 2000 years ago.
Since then, we've made all sorts of gizmos and gadgets to enable one-handed reading.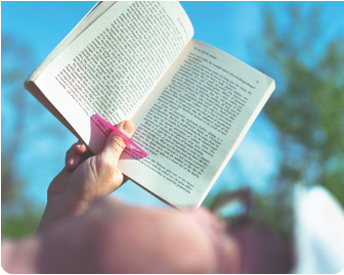 And machines too!
Look at this handsome fella for digitising entire volumes quickly: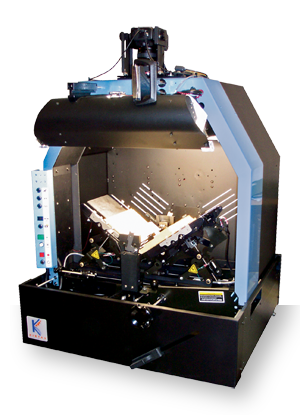 It features SureTurn™ Advanced Page Turning Technology!
I guess that's no-handed reading, but… anyway…
We've invented technologies to deal with the form-factor of the book and change our bodies' relationship to it, but now we've separated the wine from the bottle, we're free to try different ways of reading.
As I say, it's stating the bloomin' obvious, but the freedom to read in short bursts and constrained situations that the UI of Stanza gives is transformative.
Reading on trains, tubes, buses, queues becomes not only possible, but a pleasure.
That's perhaps the thing I'm trying to get to.
We just did something it took 2000 years to figure out. Amongst all the talk of disrupting business systems, revolutionising access to knowledge etc, ergonomic innovation is being overlooked in the discussion of the e-book future.
What's next?