Video Game in a Box by Teague Labs. Delightful.
danw's Toby Barnes' collection of glanceable displays and devices (above is dextr).
The reconstruction of what a person sees by measuring brain activity:
The left clip is a segment of the movie that the subject viewed while in the magnet. The right clip shows the reconstruction of this movie from brain activity measured using fMRI. The reconstruction was obtained using only each subject's brain activity and a library of 18 million seconds of random YouTube video.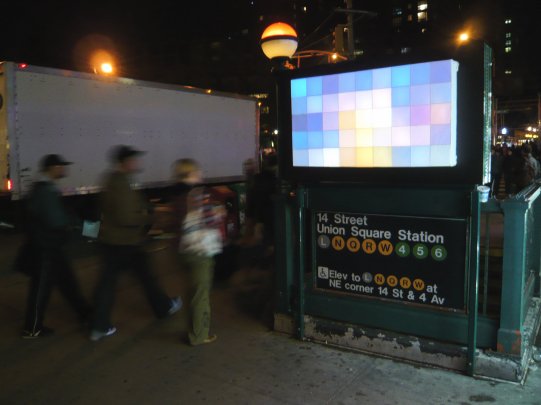 Physical graffiti that beautifies (via @urbnscl)
Time-lapse taken from the front of the International Space Station. WHOA.