When I wrote about the Coke Happiness Factory ad, I mentioned the activities that happen around a product just because it's something that's bought and sold. Examples included selecting, purchasing and showing off.
Often the intrinsic activities that surround a thing are ignored. This is a shame. They're opportunities for design to communicate brand and celebrate the constraints.
That's why I'm totally in love with Disco, the new Mac CD/DVD burning app.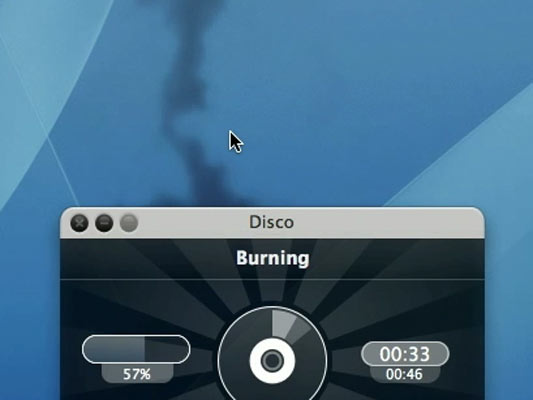 It can take ages to burn a disk. Your intrinsic activity is waiting. What does Disco do? It puts a fluid dynamic smoke simulation on top of the window (follow that link to see a movie). And get this, you can interact with it, blowing the smoke with your cursor.
You can watch, you can play. Inspired.