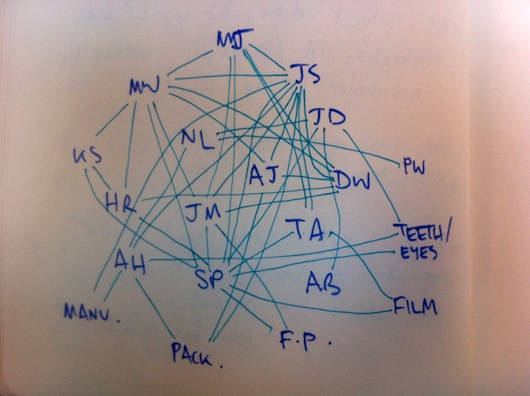 I think this is roughly who's working with who.
This week is mainly: a Uinta workshop, Little Printer progressing, Kari's final day before maternity leave and Helen's first full day, sales sales sales.
The new studio is bigger,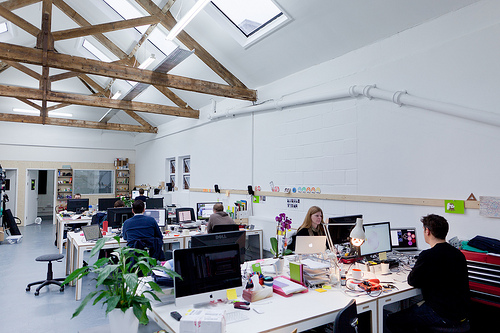 and (I noticed when I got back from travelling in the US for most of January) weirdly quiet. It's as if people don't know what to do in all the space. Then when one person goes into the kitchen – the kitchen is teeny weeny, the size of a broom cupboard – two or three more people pile in and there's a kitchen party. In the last couple of weeks it's been getting gradually noisier as we settle in. A welcome improvement.
Nick's gone out to get a few coffees. Good-o. Caffeine please!