We're all back in the studio.
The week begins early monday morning with Webb and myself wondering whether we can move the desks around to accomodate some more people. This week feels like a gathering of momentum, a breath before another push, change-down, dig-in.
As the evenings get longer and lighter, and our little room gets fuller – so do the pavements outside the studio with drinkers in the local pub.
Summer is coming.
Constructive Summer, hopefully.
This week Schulze is co-writing seven documents at once, like some kind of crazy prog-rock rick-wakemanesque figure on keyboards. He's continuing to direct the work overall on Chaco, planning that a bit more after some great leaps with the combined BERG/client team on that last week. He's also having fun with lawyers, and writing an article for Eye that I'm looking forward to reading. He's also working a bit with Denise on Barringer.
Denise is in the final pre-press throes of SVK, discussing last details with the printers. She's also writing a 'bible" for barry – editorial and design choices that will define it. I keep glimpsing it over her shoulder – it's full of the sort of care and detail I'd expect from her.
Joe is into the last two week of the current project for Uinta, teleporting between 30,00ft views of the system concept to the detail of individual interactions and aesthetic touches. He's cranking. I make him a lot of tea.
[I forgot that I put the kettle on when I started writing this and had promised a lot of people in the studio tea. BRB.]
[Ok. Back]
Kari is working on monthly dashboard stuff that she and MW produce to figure out how we're all doing. She was also chasing our SVK torches around the UK's customs infrastructure.
And got results!!!
They arrived yesterday.
MW is on Barry planning, meetings, consolidating our project management tools and processes, trying to find us new property, scrutinising our sales and resources pipeline for the coming months. I am making him a lot of tea also.
Timo is Brussels, and joining us occasionally as a little floating head, via Skype. He's co-writing with Jack, working on some awesome material and video explorations for Chaco, doing some process and planning work.
He's also thinking about making. We had a conversation at the end of our weekly 'all-hands' meeting about better ways of recording and presenting the various experiments we do (that don't have a direct client or product outcome, we're always fiddling with something or scratching some itch) without slowing down the work or becoming less nimble about it. There are little curiosities and tests that might be half-formed in our studio that could be public, faster.
MW recalled his lab book from university (he was a physicist, once, after all) as a great quick structure for writing up experiments.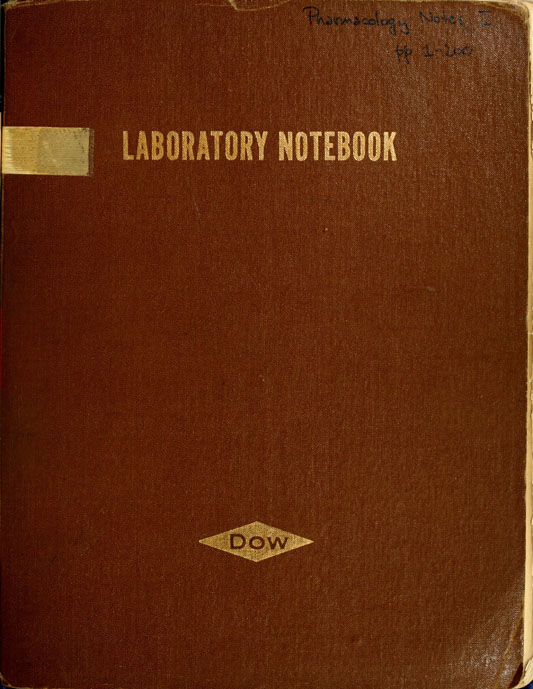 This isn't it – it's one of Alexander Shulgin's – but it's nice to think of a template or format where things can be methodically and quickly observed and shared.
I just bought one of these.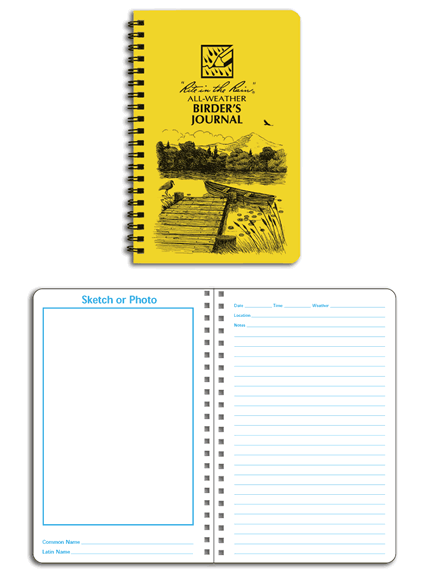 It's a weatherproof bird-watching journal, and it's structured to capture all of the information a bird-watcher would want. What notebooks should we have for material explorations, or for prototyping?
Anyway.
Alex is working on Chaco, Uinta, SVK final bits and bobs – and he's out this afternoon teaching at the LCC.
Nick's been meeting some freelance developers, working on a Barry sprint with Denise, looking after SVK online shop work, hardware chatting with andy, and beginning writing a technical spec for some of the Chaco work. Andy's chatting about documentation with suppliers, Chaco planning/speccing, and thinking about how to use contractors on it.
And finally, I guess, me.
I've been helping Joe on Uinta, a bit of writing and thinking for Chaco, and lots of admin stuff for the studio. Mainly that's been looking at the pipeline with Jack and Matt.
I'm learning more and more (primarily through talking it out with MW) about the 'biodynamics' of a small-but-growing studio like ours. Where you need to leave things to grow, and what needs to be encouraged or watched more carefully. Iterating and improving the tools and ways to do that is something that sometimes feels like wasted time when you could be designing or making something, but it's not.
You have to have macroscopes for these tides and turns in the system you're embedded in or you can't see them creeping up on you. It's good to spend a bit of time on that, so that you can really focus on the quality of the work being produced without too much worry.
Our friend James Wheare built a bit of a macroscope – called twitshift. It sends you your twitters from exactly a year ago.
Exactly a year ago I was congratulating Matt Brown and Tom Armitage on launching Schooloscope.
They're no longer in the room with us (and Matt Brown's not even in the same country anymore – it was his first week at Apple this week I think…), so I'll put my 1st birthday congrats to our awesome alums here…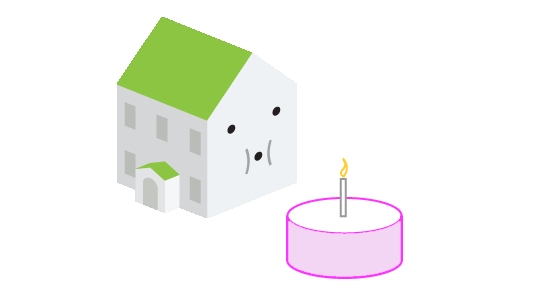 Lab-books, macroscopes, Shenzen, hardware, people, place.
All in this busy little room. All in week 309.