Alex Jarvis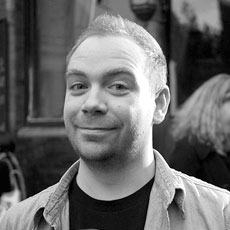 Alex is a designer at BERG.
He graduated from Central St Martins in 2007 with First Class Honours in BA Graphic Design, working as a freelance designer until April 2008 when he joined the award winning moo.com full time. He then joined the Next Generation team as a contractor at Nokia's London offices, working on future concepts for a number of devices and platforms – including early stage concept UX / visual design for the Nokia N9. He is also an Associate Lecturer for the University of the Arts, currently working at the LCC writing and running creative briefs for students in their first and second years of the FdA course.
Past freelance clients include Schulze & Webb, The National Maritime Museum, Six to Start, The Future Foundation and the RCA, working across print, web & mobile devices. He posts interesting bits & bobs regularly to thingsofnote, and his portfolio is at alexjarvis.co.uk.