Helen Rogers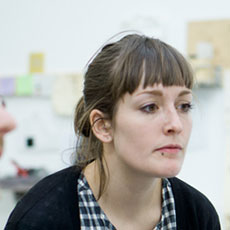 Helen is Studio Manager at BERG.
Having completed an Art Foundation course at Guildhall, Helen decided to pursue her love of all things human, by studying Anthropology at Sussex University. She graduated in 2008, and hasn't stopped people watching since.
In an attempt to satisfy her desire for organisation, as well as her love of great design and people, she spent a couple of years at global advertising agency BBH, and then another at design studio Proud Creative, before joining the team at BERG.
Outside of spreadsheets, people, and her work at BERG, Helen spends the weekend playing for (and helping organise) Wapping Hockey Club.