Joe Malia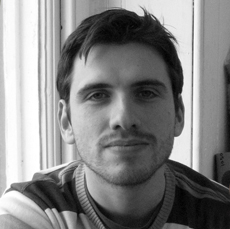 Joe creates interfaces for software and products.
In 2006, he completed an MA in Interaction Design at the Royal College of Art. He went on to work on research and software projects for Nokia, KPMG, Sony Ericsson, Luckybite, Beta Tank, IDEO and Deutsche Bank, amongst others.
Joe secured an RUC Visiting Fellowship at Newcastle University in 2010, where he ran the Interventions project (www.interventions.org.uk) to explore potential interconnections between design and social science.
In 2009 he co-founded The Play Coalition (www.theplaycoalition.net), an ongoing collaboration to create objects that are simple, inventive and fun.
Occasionally, Joe helps to draw the posters for the Interaction Design Rendezvous (idrendesvous.co.uk) and puts other bits and pieces on his personal site (www.joemalia.net.)