Dentsu London are developing an original product called Suwappu. Suwappu are woodland creatures that swap pants, toys that come to life in augmented reality.
BERG work with Dentsu London as consultant inventors on the Suwappu project. Suwappu are a mix between toys and media, the physical toys are canvases upon which we can paint worlds through Augmented Reality.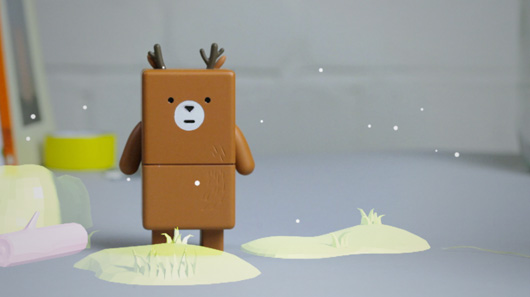 The potential of toys and media is expressed as a short film that introduces us to the first Suwappu characters: Deer, Fox, Badger and Tuna. It also shows early software experiments augmenting Suwappu with 3D worlds on a smartphone.